---
Raf tomato is a product that has adapted to special conditions that are only found in the Bay of Almeria. The soil rich in salts, the runoff waters of Sierra Alhamilla, and the winter breezes of the Mediterranean, are fundamental to get the maximum quality of this tomato, but so is the passion and wisdom acquired from generation to generation to understand that this crop It is so special that you only need to let nature do its job.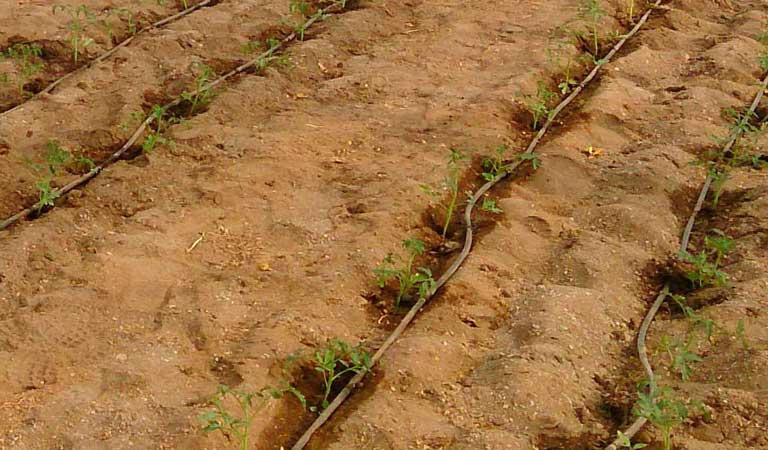 The soil is a fundamental factor in the cultivation of Raf tomato, since it has a very weak root.
In pepeRaf we grow from October to June leaving the rest of the months for our soil to rest, making slight maintenance risks, which also provide the ideal salinity for cultivation.
Before each sowing, a deep soil disinfection is also carried out to avoid pests, and natural manure rich in organic matter and minerals is provided.
Transplantation and planting
---
At pepeRaf we only grow original and certified Raf tomato seeds from the CLAUSE house.
Our seeds grow and develop in specialized tomato seedlings to form "seedlings", which are planted by us manually in broad planting frames to allow the greatest surface area of ​​nutrient absorption.
The planting takes place between the months of September and October before the arrival of the winter cold.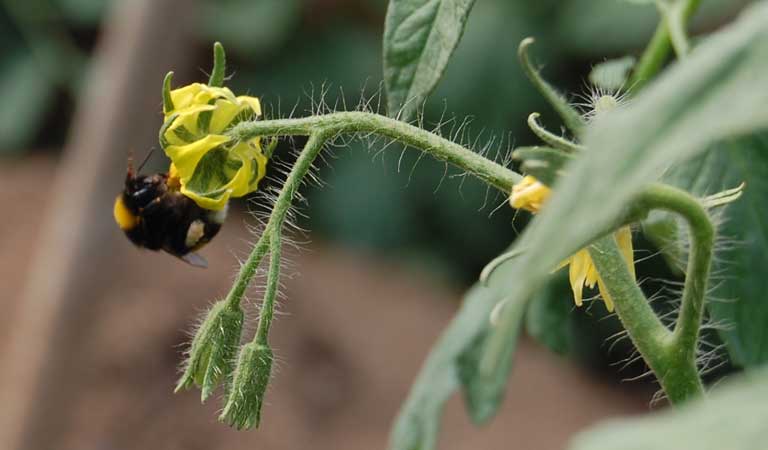 Pollination is done naturally, using bumblebees "Bombus terrestris", which are responsible for the formation of the fruit, giving the shape and properties so characteristic of Raf tomato.
This work is fundamental and depends entirely on the experience accumulated over years. Only experienced farmers such as pepeRaf can control their cultivation until they get the right fruit.
In pepeRaf we have no choice but to sacrifice quantity for quality, leaving each kill only two stems and use our experience with short and spaced watering to get the authentic Raf tomato. If you try to increase production, leaving more stems or increasing watering and subscribers, the tomato will remain smoother, lose turgidity, flavor, and part of its properties.
In addition, we are actively committed to new pest control formulas, such as the use of "Nesidiocoris Tenuis" that controls the whitefly through integrated control.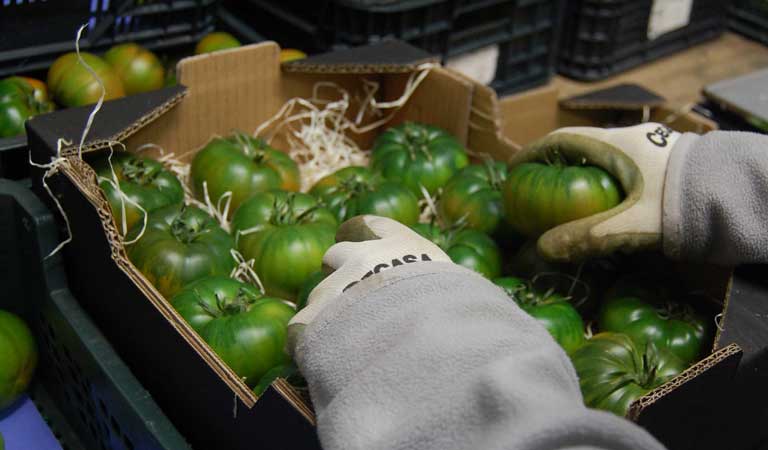 The collection must be done at its optimum moment, just at the beginning of its maturation, so the experience in this phase is vital.
Packaging is done manually to select the best Raf tomatoes.
At pepeRaf we collect and package it for shipment on the same day, so it will be at your disposal in the best ripening conditions.
---
---
"As farmers, we have to understand and understand the great responsibility of growing and providing food to thousands of consumers. And not everything goes, our products have to be healthy and environmentally friendly."
In pepeRaf we bet on a sustainable cultivation of Raf tomatoes and respectful with the environment.
Discover our sustainable cultivation